Look, technically speaking it's still mid year-ish. So technically we're still allowed to post this. And honestly if any of you are surprised that we're posting this late, then you're in for a wild time on our blog 😂
The Mid Year Book Freakout Tag was created by Chami and Ely on Youtube and Ngoc was originally tagged by Chami when she had a BookTube channel many moons ago (don't try to find it, all evidence has been destroyed.)
1. Best book you've read so far
Ngoc: Strange the Dreamer by Laini Taylor, which I reviewed here. Also, The Hate U Give because holy guacamole with cheese, that book was phenomenal
Nish: Robbins Basic Pathology.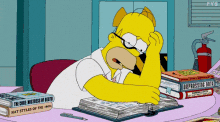 I'm kidding (I'm crying at the fact it's probably the book I've read the most of though). The Rosie Project by Graeme Simsion. Bought it years ago and finally picked it up and zero regrets were had.
2. Best sequel you've read so far 
Ngoc: QOATD by Cassandra Clare, which comes as a surprise to absolutely no one.
Nish: *pretends to be shocked that Ngoc picked a Cassandra Clare book*
Ngoc: I mean, I'm not gonna lie, there were some extremely convenient resolutions, but you know what they say – love blinds us, and honestly Cassie Clare could write a shopping list and I'd still be like "OUTSTANDING! SENSATIONAL! 10/10 WOULD RECOMMEND!!"
Nish: It might not technically be a sequel, but the sun and her flowers by Rupi Kaur. I've never really been into poetry, but Rupi has me hooked.
3. New release you haven't read yet, but want to
Nish: HOW LONG IS A PIECE OF STRING? I need to get my hands on The Red Scrolls Of Magic by Cassandra Clare asap, as well as When You Were Everything by Ashley Woodfolk.
Ngoc: THERE ARE TOO MANY. Spin the Dawn by Elizabeth Lim, Gumiho by Kat Cho and of course, the fan favourite – Red, White and Royal Blue by Casey McQuiston, just to name a few?
4. Most anticipated release for the second half of the year
Nish and Ngoc: (If your answer wasn't the currently untitled final instalment of The Shaw Confessions trilogy, then we're both extremely disappointed in you.)
5. Biggest disappointment
Nish: A FRIEND TOLD ME TO READ. AFTER. BY ANNA TODD. YES THE HARRY STYLES BOOK. WE ARE NO LONGER FRIENDS. AND I MAY HAVE TO PULL A NGOC AND DO A SALTY REVIEW BECAUSE I DID READ THE WHOLE THING PRAYING IT WOULD GET BETTER. AND IT. DID. NOT.
Ngoc: The Book of Ivy by Amy Engel. This came highly recommended by a friend who has pretty similar reading tastes to me, and honestly it sounded right up my alley (gotta love me an enemies to lovers trope, amiright?) Unfortunately the book was pretty bland, the character development was negligible and the romance was pretty meh. I WANTED TO LOVE YOU SO BADLY.
6. Biggest surprise
Ngoc: Strange the Dreamer – I'd heard AMAZING things about it but honestly didn't think it would be that good!
Nish: Amy and Roger's Epic Detour by Morgan Matson. I thought it would be corny, and maybe it was a little bit, but that was counterbalanced by how ADORABLE it was!
7. Favourite new author. (Debut or new to you)
Ngoc: Laini Taylor and Angie Thomas
Nish: Kevin Kwan (I only read Crazy Rich Asians after seeing the movie and omigosh how was it EVEN better) and Rupi Kaur.
8. Newest fictional crush
Nish: Honestly I forgot how much I love Peter Kavinsky until the Netflix movie came out and then I reread the series and then I rewatched the movie like 13 million times. So I'm counting Peter as a new-crush due to my newfound heights of love for him.
Nish: Also I feel like each of our posts should feature one Noah Centineo GIF minimum? Yes? Yes.
Ngoc: I-I'm shook, guys! I looked through my entire list of books this year and realised I haven't discovered any new fictional crushes?! WHO AM I?? WHAT AM I?! QUICK EVERYONE, SEND ME RECCS FOR SOFT CINNAMON ROLLS, STAT!
9. Newest favourite character
Ngoc: Lazlo Strange from Strange the Dreamer – a character who lives and breathes books, and BROKE HIS NOSE BECAUSE A BOOK FELL ON IT?! TELL ME MORE.
Nish: Don Tillman from The Rosie Project. The book is from his POV, and he had me bursting out random chortles of laughter.
10. Book that made you cry
Nish: I am only 1/10th of the way through, but my current read is The Tattoo Of Auschwitz by Heather Morris. Tissues are already a necessity.
Ngoc: The Song of Achilles by Madeline Miller – yet another book that has been sitting on my TBR for a hot minute even though almost all my friends have recommended it. GUYS, THAT ENDING THOUGH-
11. Book that made you happy
Ngoc: The Little Book of Hygge by Meik Wiking – I'm convinced this would give even Snape the warm fuzzies!
Nish: A Quiet Kind Of Thunder by Sara Barnard. This book pulled me out of my reading slump with a smile.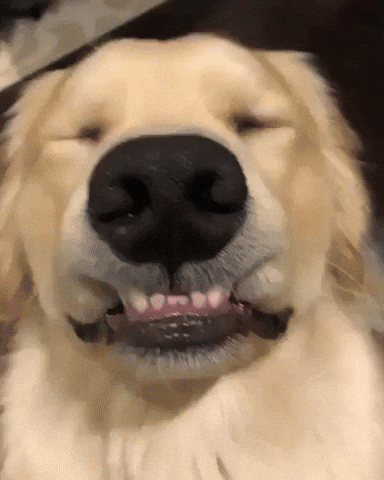 12. Most beautiful book you've bought so far this year (or received)
Nish: Ngoc actually bought me The Dark Between Stars by Atticus. Not only are the words beautiful, but the images too! Absolutely stunning. THANK YOU NGOC!
Ngoc: Can I say…all the new editions of Pride and Prejudice I've acquired this year? And yes, you read that right. EDITIONS. As in more than one. I'm thinking of doing a post about my Pride and Prejudice shrine so let me know if that's something you'd be keen to see 😛 
13. What books do you need to read by the end of the year?
Ngoc: The Raven Cycle series by Maggie Stievater, Serious Moonlight by Jenn Bennett (I know, I KNOW, you can formally exile me from the Jenn Bennett fan club, I can't believe I haven't read it yet either,) Aristotle and Dante Discover the Secrets of the Universe (THIS WILL BE THE YEAR I READ THIS BOOK, I SWEAR)…and honestly so much more
Nish: I second The Raven Cycle and Aristotle and Dante. I also need to finish Queen of Air and Darkness before someone (*coughs*) kills me, and continue the Red Queen series by Victoria Aveyard!
Ngoc: I honestly have no idea who this someone is that you're referring to
14. Favourite Book Community Member
Nish: I am a brand new baby unicorn to book-blogging and couldn't be happier to be starting this journey with one of my best friends, Ngoc. And honestly so keen to get to know some wonderful new people!
Ngoc: YOU SHALL NOT MAKE ME CHOOSE. I CAN'T. Everyone has honestly been so lovely and welcoming – from supporting me after I returned from a 2 year hiatus to write the saltiest of reviews and then when Nish and I set up this blog! YOU GUYS ARE THE BEST AND WE DON'T DESERVE YOU
And that's a wrap! If any of you have done the Mid Year Freakout Tag, link your post so we can check them all out 😊 
Lots of Love,